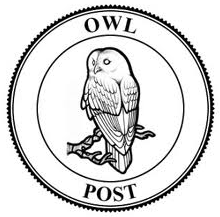 Happy Labor Day!
I trust everyone enjoyed the three day weekend and had some quality family time.  Hopefully you were able to stay cool and out of the heat.  Here is this week's Curriculum Update.  Please let me know if you have any questions of concerns.  Thank you for checking in to see what we are learning in Fifth Grade.
Curriculum Update for the Week of September 5, 2017:
Monday:  Labor Day- No School
Tuesday:  Ice-cream Social for summer reading; Pizza Lunch
Wednesday:  Band Assembly
Thursday:  Picture Day! Mass uniform for all students
Friday: Minimum Day
Religion:. Begin Chapter 2:  The Mission of the Church; evangelization, liturgy; The Paschal Mystery; Serving others and giving witness to Christ; Last Judgement; The Corporal and Spiritual Works of Mercy;  Chapter 2 Test next Wednesday
Literature:. Continue to read and discuss short stories that focus on the standards of quoting from a text, theme, summarizing and comprehension
Language Arts:. Grammar-  Sentences v Fragments; Sentences v Run-ons; Capitalization Rules; Writing-  work on stamina for writing and create idea back for writing topics; Spelling-  Test on Friday;  Please see Plan Book for all homework assignments
Social Studies:. Begin Chapter 2:  Native American Origin Stories; Migration Routes of the First Americans; American Indians and their environment; How they adapted to their environment
Math:. Equivalent Fractions; Equivalent Fractions and Multiplication; Like Denominators and Numerators
Have a fantastic week!  Please let me know should you have any questions or concerns.  Thank you for all you do to help make Stella Maris Academy a great place to learn.  Take care and God bless!
Sincerely,
Ms. Eileen Griffin
Your Fifth Grade Teacher