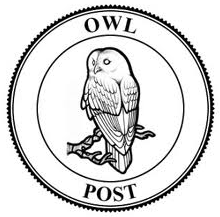 Dear Fifth Grade Parents,
Welcome to another fantastic week in Fifth Grade.  Here is this week's Curriculum Update.
Curriculum Update for the Week of September 11, 2017:
Monday:  Morning Mass;  Please meet in the Junior Yard at 7:45 so we are able to walk to the church together;   5th grade STAR reading test
Tuesday:  Room Parent Breakfast in Gathering Hall
Wednesday:  Regular Day
Thursday:  5th Grade STAR Math Test
Friday:  $ Denim Day; Minimum Day; Family Fun Night 6:00 – 9:00
Religion:   Finish Chapter 2 Review;  Chapter 2 Test on Thursday-  The Corporal and Spiritual Works of Mercy; The Paschal Mystery; the Mission of the Church
Math:  Fractions Greater than 1; Add and Subtract like mixed numbers; Add unlike numbers; Fraction game
Social Studies:  Continue Chapter 2:  American Indians and their environment;Primary and Secondary Sources; Recording Lakota History
Literature:  Continue to review the reading standards of theme, comprehension and quoting accurately from a text;  Read and discuss the short story, "The Heat";  Begin to read and discuss the novel, Wonder
Language Arts:  Grammar:  continue to review rules for capitalization;  Writing:  Complete an "on demand"  descriptive paragraph of a mystery landmark;  Spelling:  Prefixes -un and -dis;  Spelling Test on Friday
Art:  Continue to work on the lesson, "I am an Artist";  Reflect on what it means to be an artist; Create a personal expression of what it means to be an artist; Improve production in drawing and shading with colored pencils
I hope everyone has a fantastic week.  Thank you for checking the Curriculum Update .  Take care and God bless.