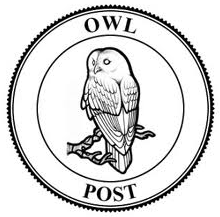 Curriculum Update for the Week of September 23, 2017:
Monday:  Morning mass;  Please drop off at the Junior Yard
Tuesday:  Regular Day
Wednesday:  Regular day
Thursday:  Regular day;  Coffee with the principal 8:30 – 9:30
Friday:  Minimum day
Religion:  Complete Chapter 3 and prepare for the Chapter 3 Test on Thursday- Introduction to the Seven Sacraments
Social Studies:  Begin Lesson 3:  American Indian Cultural Regions; American Indians of the Northwest, CA Inter mountain Region Southwest and Plateau Region
Language Arts:  Writing:  Continue to work on the elements of opinion writing;  Grammar:  Finish unit on the rules of capitalization; Spelling:  words with ou,aw, au, and ow
Literature:  Continue to read and discuss ch 5 – 8 Harry Potter and the Sorcerer's Stone with a focus on the elements of fiction (plot, character, setting, climax and resolution), comprehension, theme and textual evidence
Art:  Continue, I am an Artist project;  Reflect on what it means to be an artist; Create a personal expression of what it means to be an artist; Improve production in drawing and shading with colored pencils.
Thank you, Parents for checking in each week.  I hope you have a fantastic week.  Take care and God bless!