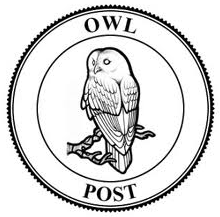 Dear Fifth Grade Parents,
Happy New Year!  2018 is shaping up to be a fantastic year of learning and adventure.  This month the Fifth Graders are going on their field trip to Junior Achievement's Biz Town.  We can hardly wait.  We will also be participating in SMA's Annual Spirit run.  Please be on the lookout for more information on this fun day.
Monday:  Morning mass;  Please drop off at the Junior Yard
Tuesday:  Pizza Lunch
Wednesday:  Biz Town Interviews;  Students are able to come to school in their professional dress;  Mass uniforms is a great alternative to professional dress.
Thursday:  Regular day
Friday:  No School!
Please be sure to check Plan Book each day to see what is for homework and upcoming tests and quizzes.
Thank you for checking in !  Take care and God bless!
Sincerely,
Ms. Griffin
Your Fifth Grade Teacher