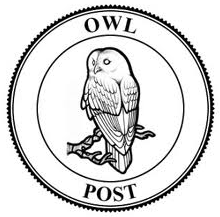 Dear Fifth Grade Parents,
As you may all know by now, this Monday the fifth grade class will be sorted into their Hogwarts House.  It should be a fun-filled experience straight from the pages of Harry Potter and the Sorcerer's Stone.  Thank you to all the parents, especially Therese, Stephanie and Jen, for putting this activity together and helping to make all of our Harry Potter dreams come to life.  I can hardly wait, but before this grand festivity occurs, we will be attending mass with our first grade buddies.  Please drop your fifth grader off at the Junior Yard and we will all walk to the church together.
Due to the shortened week and the afternoons filled with Christmas Pageant practice, I will not be posting a Curriculum Update for this week.  Just know that there will be a Unit 5 Vocabulary Workshop Test on Monday and a Verb Test on Tuesday.  Any students leaving early for their Christmas break must take both tests on Monday.  Lastly, we will continue to read our class novel, Holes  and continue to review the MLA format for works cited in the State Report.
Don't forget, the Christmas Pageant will be on Tuesday at 6:00 PM.  I am hoping to see everyone come to this fun program.
Finally, I want to wish all of you a very Merry Christmas.  Thank you so very much for all you do to help make the fifth grade experience so magical.  I am most grateful and blessed by all you give.  All the best to you and your loved ones during the new year.  Take care and God bless!
Merrily Yours,
Ms. Eileen Griffin
Your Fifth Grade Teacher
Head of Muggle Studies