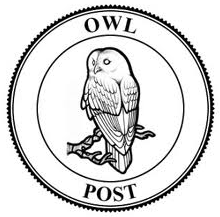 Dear Fifth Grade Parents,
It was wonderful to see so many of you on Friday at Family Fun Night.  It looked like everyone enjoyed themselves and celebrated the start of another great year at Stella Maris Academy.  Thank you for coming to support the school.
Please be sure look over this week's Curriculum Update to see what we are learning in Fifth Grade.
Curriculum  Update for the Week of September 18, 2017:
Monday:   Morning Mass.  Please meet in the Junior Yard at 7:45
Tuesday:  Pizza Lunch
Wednesday:  Band starts today
Thursday:  Regular day
Friday:  Student Holiday- No School
Religion:  Continue Chapter 3- Sacraments of Christian Initiation; the Sacraments of Healing and the Sacraments of Service
Literature:  Begin novel study of Harry Potter and the Sorcerer's Stone;  Continue to focus on the standards of theme, comprehension and Quoting from the text;  We will also begin to learn about the elements of fiction (plot, character, setting, theme and conflict);  We will also begin to study non-fiction texts using Time for Kids to cover Fifth Grade non-fiction standards for reading
Social Studies:  Review Chapter 2 and prepare for the Chapter 2 Test;  Chapter 2 Test on Thursday
Math: Solve with unlike mixed numbers; practice unlike mixed numbers; estimate sums
Language Arts:  Continue to review the rules for capitalization; Writing:  Revise and complete final draft of 3 wishes paragraph; Spelling: words with ou, aw, au, ow and antonyms;  No Spelling Test this week;  Vocabulary Workshop:  Introduction to Unit 1
ART:  Continue "I am an Artist" unit; Reflect on what it means  to be an artist; Create a personal expression of what it means to be an artist; Improve production in drawing and shading with colored pencils.
Thank you for checking in each week.  Have a fantastic day.  Take care and God bless!
Sincerely,
Ms Eileen Griffin
Your Fifth Grade Teacher